Featured
With wedding season on its way, loved-up couples planning their honeymoon are being advised on the most romantic holiday destinations around the world.
Experts at Panache Cruises, one of the UK's leading luxury cruise agents, are sharing their top eight honeymoon travel destinations where newlyweds can enjoy some quality time after their big day.
The honeymoon travel destination is just as important as the wedding
With the main wedding season fast approaching, many couples are in the midst of making very important decisions and one of them is choosing where they want to spend their first post-wedding getaway. Just as weddings have become more extravagant over the years, so have honeymoons. This makes the decision of choosing the perfect newly-wed spot even more important.
With endless possibilities available, couples are recommended to narrow down the list by considering factors like cost, local climate, and the activities and experiences that are offered. Every couple has a different idea of what romance looks like, from relaxing beach holidays and fun city breaks to exotic adventures, so it's just all down to pinpointing which destination suits both of the partners' personalities and interests.
Consider a honeymoon on a luxury cruise ship
Those who wish to visit multiple locations on their trip may consider embarking on a luxury cruise ship that takes travellers on a voyage of discovery while also offering the finest in cuisine, entertainment and the most luxurious accommodation.
James Cole, founder and managing director at Panache Cruises said: 
"The key to planning a tailor-made honeymoon that's right for you is to take both of the partners' travel palates into consideration and choose a destination that delivers everything you both expect from a holiday. Many couples like to jet off to the honeymoon classics like Hawaii and Maldives, however, there are plenty of other options for those who wish to jet off to more unconventional destinations, like South Africa or Bali. 
"Honeymooners who wish to discover as many beautiful destinations as possible with their limited holiday time, often opt for cruise holidays which enable them to visit multiple bucket-list locations at once while enjoying a stress-free and luxurious holiday."
Top honeymoon travel destinations from Panache Cruises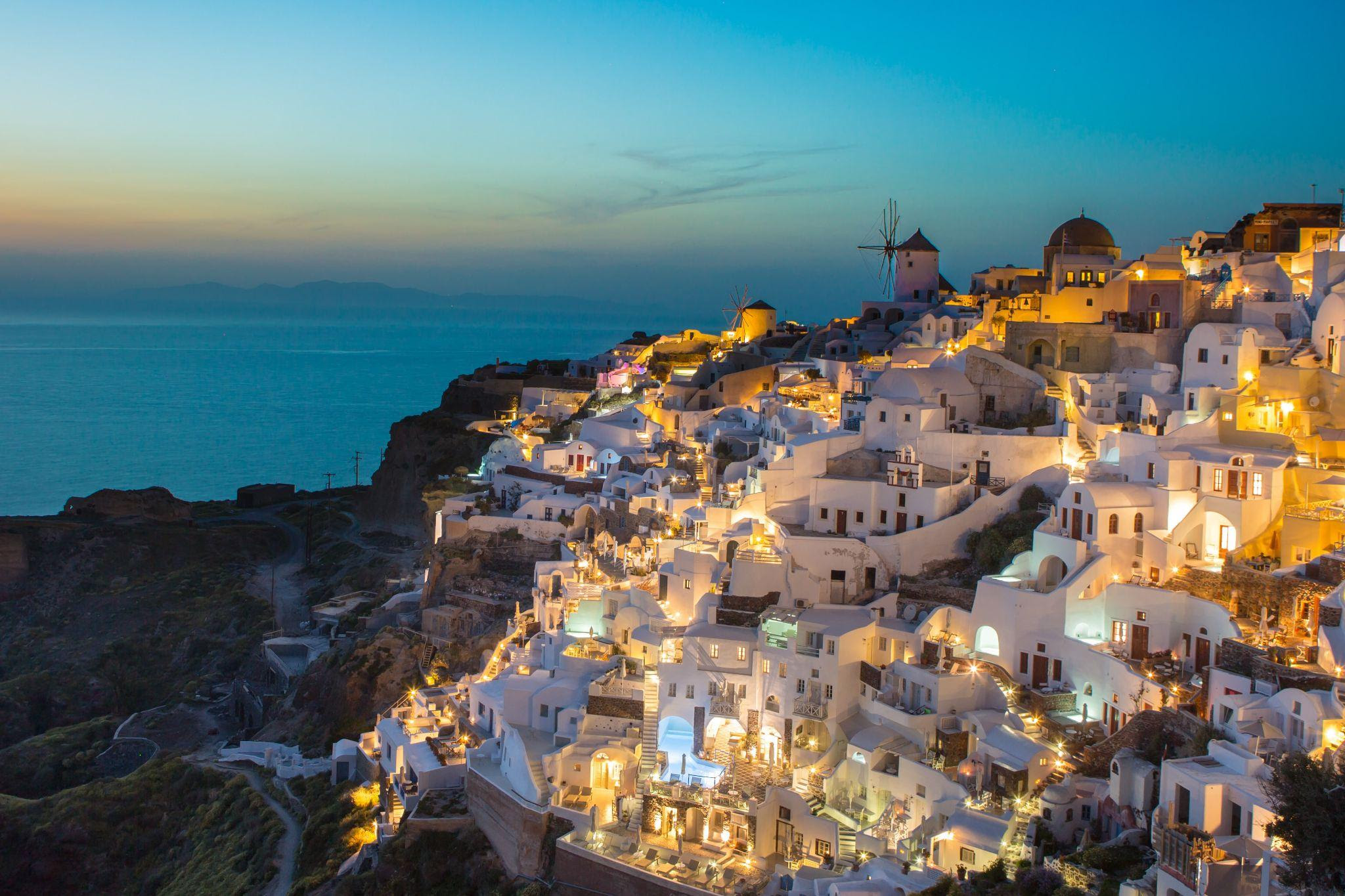 Santorini, Greece
Santorini, a small island located in the Aegean Sea in Greece, has become a popular honeymoon destination for many reasons. The island is known for its stunning sunsets, beautiful black sand beaches, and unique architecture. The white-washed buildings with blue domes are an iconic image of Santorini and create a romantic atmosphere. Couples can walk through the narrow streets of the idyllic villages, go for vineyard tours and explore the historic towns.
The Maldives
The Maldives is a dream destination for many couples looking for a romantic and secluded honeymoon. The crystal-clear waters and white sandy beaches provide the perfect backdrop for relaxation and intimacy. The islands are also home to a variety of luxurious resorts that cater specifically to honeymooners, offering private villas with their own pools and direct access to the beach.
Amalfi Coast, Italy
Amalfi coast is a charming destination with its stunning beaches along the Mediterranean Sea, breathtaking villas and historic landmarks. The region is also known for its delicious cuisine, including fresh seafood, traditional pasta dishes and local wine. To get the full Amalfi Coast experience, visit Amalfi, Positano Ravello and the Isle of Capri.
The Seychelles
The Seychelles is an ideal option for those who are looking for both relaxation and adventure. The islands offer pristine beaches, lush tropical greenery and a range of activities for adventurous couples, such as snorkelling, watersports, hiking and visiting wildlife sanctuaries. Additionally, the local cuisine and culture provide a unique and immersive experience for honeymooners.
Bali, Indonesia
Bali's warm and welcoming culture, delicious local cuisine, and stunning natural beauty make it an unforgettable honeymoon travel destination. Adventure seekers will love Bali's beautiful beaches and waterfalls, lush jungles, and extensive rice terraces. There are also plenty of activities that couples can enjoy together, such as exploring local markets, taking a cooking class, or hiking to a hidden waterfall.
South Africa
South Africa provides a unique holiday experience, with its cultural diversity, wildlife and breathtakingly beautiful landscapes. Couples can go on safari tours, explore the vibrant cities, visit the extensive vineyards and soak up the sun on beautiful beaches. South Africa's food and wine scene is not to be missed. The country's diverse culinary traditions and world-renowned wine regions make it an ideal destination for foodies and wine lovers alike.
Maui, Hawaii
The gorgeous Island of Maui in Hawaii is a great choice for an island-style honeymoon. The island offers everything a newlywed couple could want in a romantic getaway. Maui boasts some of the most picturesque beaches in the world, where couples can spend their days lounging on the beach or snorkelling and scuba diving, exploring the colourful underwater world. Maui is home to some of the most luxurious resorts in the world, from private villas with their own pools to couples' massages and other spa treatments, offering couples the ultimate in comfort and relaxation.
Paris, France
Couples opting for a city break instead of a traditional beach holiday for their honeymoon often choose Paris, which is known as one of the most romantic cities in the world. It offers a unique combination of history, culture, world-class cuisine and stunning architecture. Some of the most romantic things to do in Paris are to take a stroll along the Seine River or to have dinner at the top of the Eiffel Tower. 
Learn more about Panache Cruises
Panache Cruises is the leading UK provider of luxury cruises and partners only with the World's most luxurious cruise lines such as Seabourn Cruises and Explora Journeys. With full ATOL financial protection, Panache Cruises' customers also benefit from the company's Customer Trust Fund which provides total peace of mind. Find out more about luxury cruising at www.panachecruises.com